PICKIT 2 USB PROGRAMMER UNIT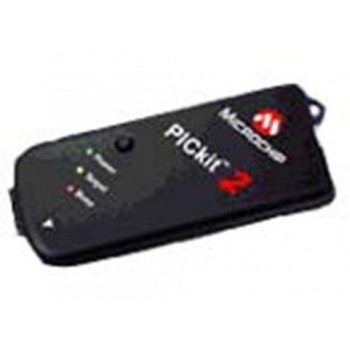 Product Code:
MZM - 9013
Availability:
In Stock
TECHNICAL FEATURES:
A robust, portable, low-cost and user friendly development tool with an easy to use interface for programming and debugging Microchip's Flash families of microcontrollers.
Fast USB interface with PC's desktop or laptop's USB ports, external power supply not required
LED status indicators for power, target and busy function
Features fast and reliable programming
Full featured Windows® based programming interface
Runs under WINXP, Vista(32-bit), Windows 7
Supported device range: Baseline (PIC10F, PIC12F5xx, PIC16F5xx), midrange (PIC12F6xx, PIC16F), PIC18F, PIC24, dsPIC30, dsPIC33, and PIC32 families of 8-bit, 16-bit, and 32-bitmicrocontrollers, and others Microchip serial EEPROMs
Supports in-circuit programming/debugging
Fully compatible with Microchip's MPLAB Integrated Development Environment (IDE).
Includes MPLAB IDE software, PICkit2 Programming Software, A to mini-B
USB cable, user manual (PDF), programming examples & etc.